FREQUENTLY ASKED QUESTIONS
WHAT ARE ROLE PLAYING GAMES?
They are games that offer a unique experience: you get a role and immerse yourself in a new, different world, in real time and space, in direct interaction with other players.
WHAT IS LARP?
LARP, short for Live Action Role Playing, is an interactive social game that requires immersion in character. The game is played in real time and space, in direct interaction with other players.

Imagine that you are a part of a theater play or a movie. But, you do not need to know how to act or remember your lines. It is enough to immerse yourself in the game and do whatever you feel your character would do in a given situation. The story will develop by itself. And the outcome? It will depend on your actions.
WHAT IS A CHAMBER LARP?
A chamber LARP is a LARP game played in a closed space, usually for no more than a couple of dozens of people, that lasts no longer than a few hours.
what does it look like?
Imagine walking into a movie. But you are not an actor and there is no script. And there is no audience. Only you and your co-players.

The story is made and developed over the course of the game itself and the outcome depends on your actions and ideas.
How long does A game last?
It depends on the game. Some of our games last for two or three hours, while others stretch up to five.
who can participate?
In general, there are no restrictions: our games can be played by young and the old, men and women, absolute beginners and experienced players...

That being said, some games do contain and deal with themes and issues that are appropriate for player aged 18 and over. If you have doubts whether the game you would like to play is appropriate for your age, ask us!
isn't ROLE-PLAY only for gamers, sf lovers and other geeks and nerds?
Nope. Anyone with imagination and goodwill can enjoy a game. Our players are very diverse – students, professors, engineers, schoolmasters, psychologists, journalists, programmers, painters, librarians... aged between 13 and 60 years.
 
do i have to know how to act?
Again, the answer is no. You don't need any acting experience whatsoever to participate in our games. Just relax, immerse yourself in your character and let the game lead you.

All you need to do is try for a while to think and act as someone or something else (if you are, for example, playing a robot) for a while. Acting can be useful, as can any other skill. But no one will evaluate your performance based on your acting. We are playing to have fun.
 
i don't have any experience with such games. is that a problem?
Not at all. We have put a lot of effort into making our games easy to handle for total beginners.

A knowledge or Nordic mythology, the world of mobsters, Star Wars, Battlestar Galactica etc. will enhance your experience of some of our games, but it is not required.
 
will i have to create the character i'll play by myself?
No. You will either be assigned a pre-existing character or we will create one one on the spot.
do i need a costume?
Most of our games do not require a costume. If there's a dress code, we'll let you know.
I AM AFRAID THAT I WON'T KNOW WHAT TO DO.
We understand. Really, we do. We've all been in your shoes once. But here we are, playing like there's no tomorrow. It is easier and simpler to start playing than you think. All you need is the will to play, a bit of imagination and to be ready to become someone else for a little while. And remember: there is no audience! Just you and your fellow players.
I WOULD LIKE TO PARTICIPATE, BUT I FEEL A BIT AWKWARD.
Again, we've all been there, and we haven't regretted it. :) Come and give it a try. More than ninety percent of our first time players told us that they had a great time, an exciting experience, met interesting people... and that they wanted to play again!
may I SEE PICTURES taken during SOME OF THE GAMES?
Absolutely. For example, check out Edita's photos, taken during the Famiglia Bonifacio: Il Primo game held in May 2016 in Media klub Zagreb, that we used to illustrate this FAQ.
For more live photos, scroll through the Famiglia Bonifacio Series.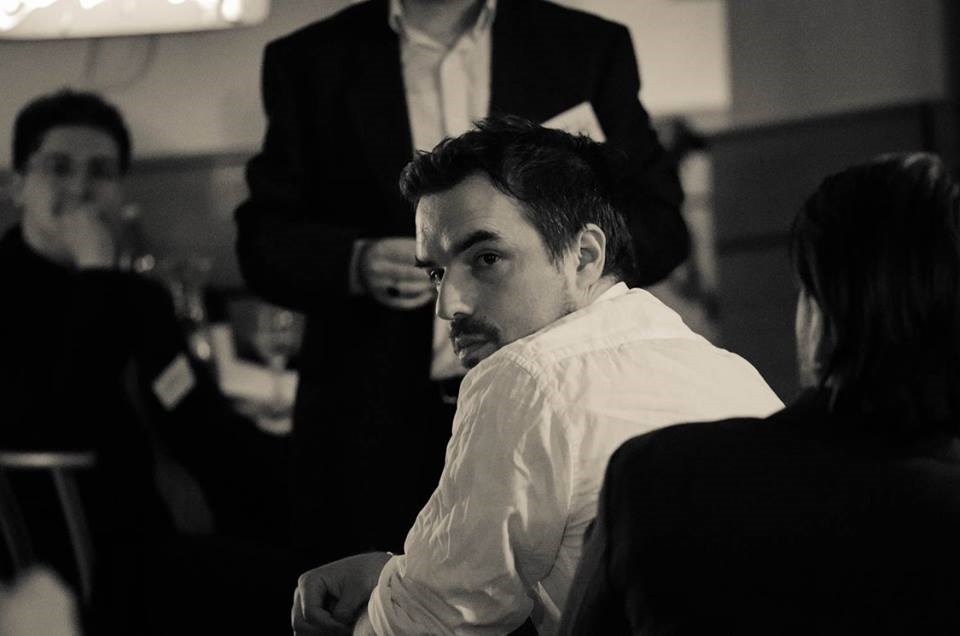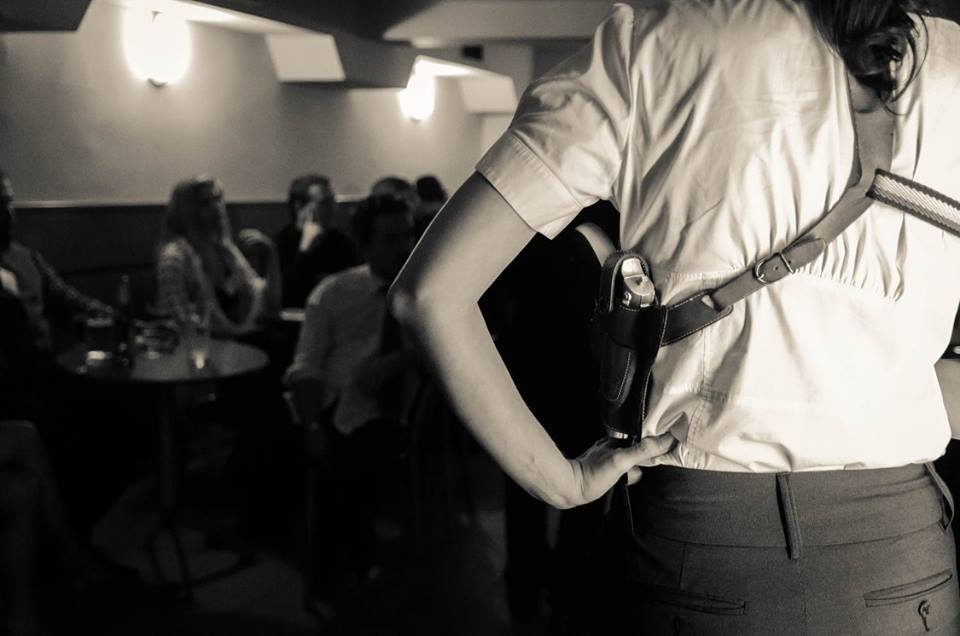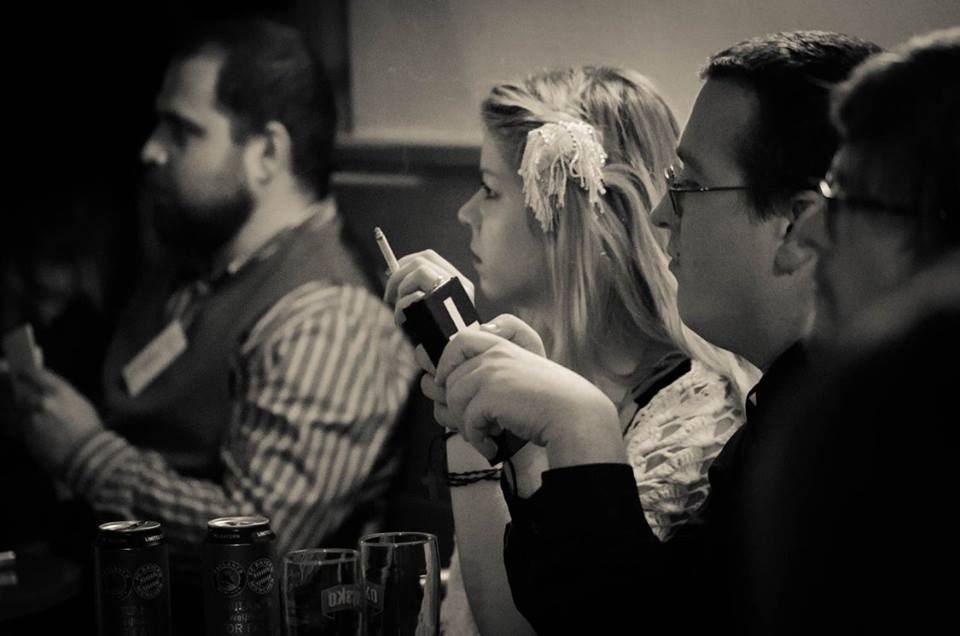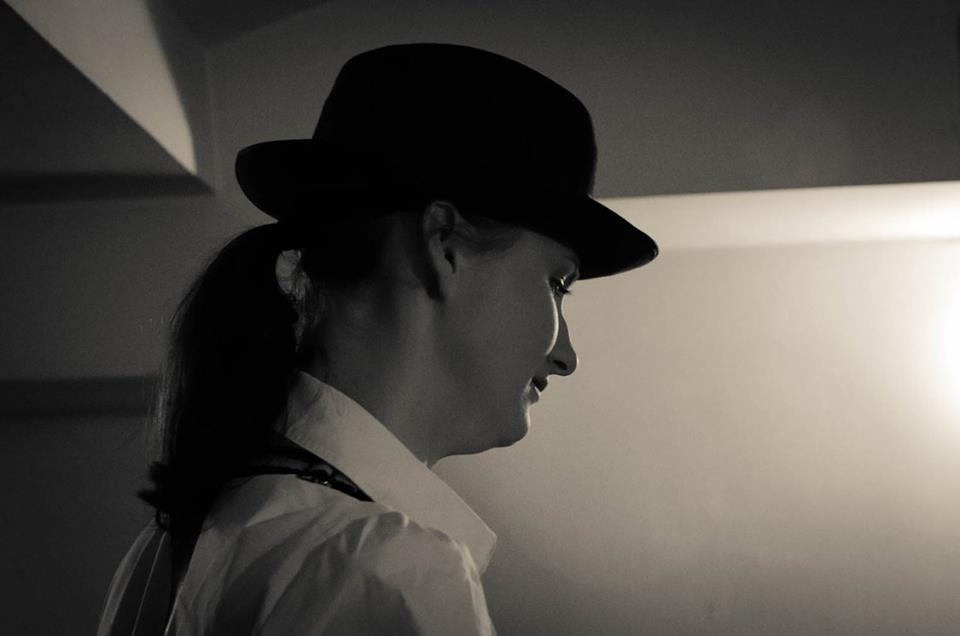 HAVE WE LEFT SOMETHING OUT THAT YOU FEEL IS IMPORTANT?
Send us an e-mail or call us at +385 99 611 40 91 (Miroslav Wranka) or +385 98 965 27 46 (Matija Mihoković).